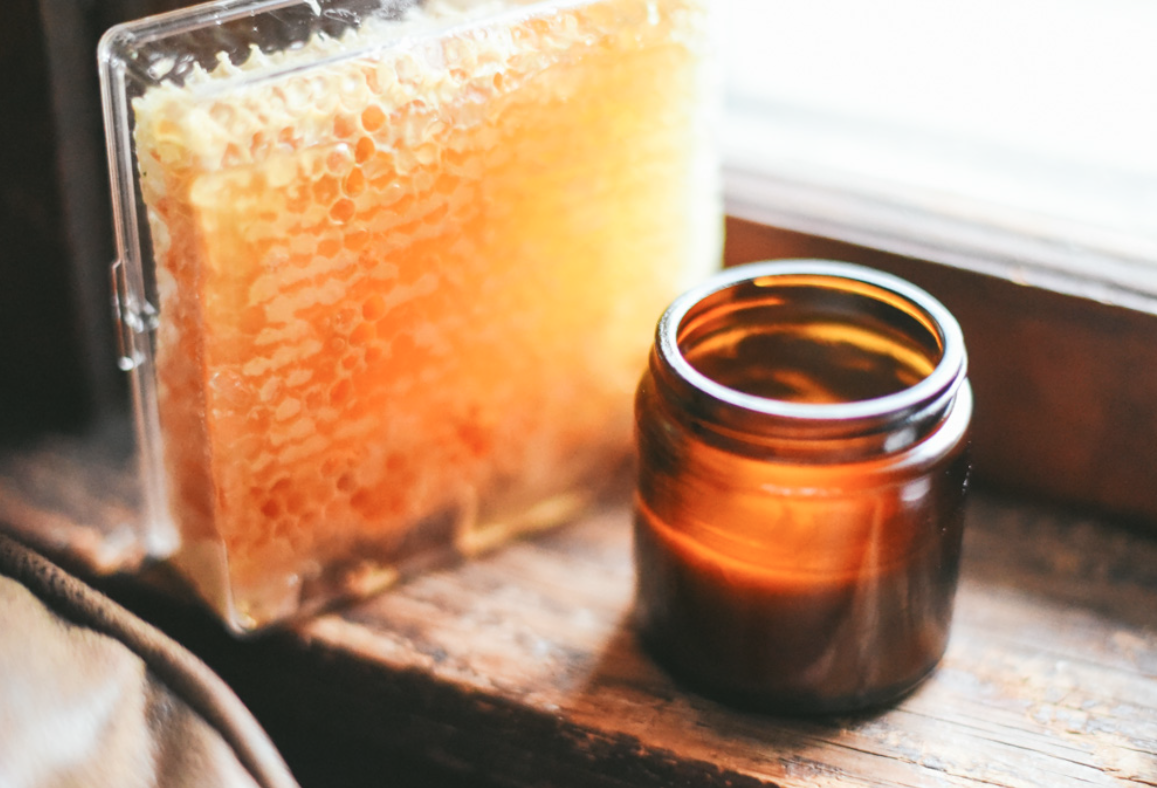 Consumer Critical Thinking
Happy (already late) June, everyone! May seemed like such a short month! I've been very behind on the blog for really no reason at all...and that's okay. Usually the excuse is that I have a huge project I am working on (which I kind of do...and cannot disclose quite yet!) but after all of that sewing, I put myself in a sort of stunned state of being. Besides wrapping up some events for work last month, I've been trying to just "be".
Allowing myself to do nothing is very difficult though. So, I've been watching my mini garden, repotted some new plants (!), hurt my knee from doing too much yoga (yes, possible), cooking, sewed another market tote, made a face lotion (turned salve), I've been slumping around, and I even started two new books. One is called, Forest Bathing, written by a Japanese author (and the world's foremost expert in Forest Medicine), Dr. Qing Li. The book came out early April of this year and I had it held at the library -- it is already proving to be quite popular since someone else held it before me and someone else has it on hold after me. It's an interesting concept about the way Nature is medicine and Nature heals. Shinrin-yoku is the medicine of simply being in the forest. If you've spent any time in the woods or somewhere green, you know it to be true. The book, from what I can tell so far, is filled with lovely colored photos of trees, gardens, flowers, parks, and eventually Dr. Qing will talk about how to begin the practice. The other book is about an Australian homesteading couple who trades their flowers for goods (they discuss other awesome things I vibe with).
Anyway, I am writing today to share a special recipe (the face salve I mentioned just previously)! I meant to write this post in May when I was going through all of my body care products again -- a spring cleaning if you will. I do this from time to time to rid myself of expired products, discard any prescriptions, and to simply evaluate my load. I've doing well to begin with in terms of transitioning to more natural products and allowing my natural oils to come back. I've been on a "natural" regimen for about two years now but I wanted to step it up. What really made me anxious and pushed me to want to take it further was when I read the label on a product that my health care provider recommended to me. The product contained parabens.
A couple of years ago, before going natural, my skin went through a tough year and I broke out with the worst eczema that I had ever experienced. On top of that, I had seasonal allergies for the first time. It felt debilitating. I was uncomfortable, upset, embarrassed, and so, SO itchy. I had to take Zyrtec every single day, moisturized 2-3 times a day, and to make matters even worse, the eczema spread to my eyelids and irritated my eyes to a point where this created another health condition and the redness and inflammation made it look like I was crying. Which, at that point, I did a few times -- I was just so miserable.
I went to a health care provider and she was good to me as I was bawling in her office. She helped me find proper treatment and gave me a regimen that would control it. I learned eczema is hereditary, chronic, and I will never be free of it. That sucked. She prescribed various steroid creams and a medication for my face called Elidel, which I ended up being allergic to. She also recommended a moisturizer I could buy off the shelf called, CeraVe. CeraVe has the seal of approval from the National Eczema Association. It comes in a tub and it's pretty much a thicker, scentless lotion. Those things are like $14 a tub but I was desperate and doggone it, the product worked for me. Really well, too. It wasn't as heavy as Aquaphilic was (believe me, I tried a lot). Unfortunately, this product contains parabens.
Parabens are a group of chemical compounds used as preservatives and are found in most pharmaceutical and cosmetic products. Parabens also mimic estrogen in the body as stated in this article from Scientific American, "What worries public health advocates is that while individual products may contain limited amounts of parabens within safe limits set by the U.S. Food & Drug Administration (FDA), cumulative exposure to the chemicals from several different products could be overloading our bodies and contributing to a wide range of health problems. "Of greatest concern is that parabens are known to disrupt hormone function, an effect that is linked to increased risk of breast cancer and reproductive toxicity," reports the non-profit Campaign for Safe Cosmetics (CSC). "Parabens mimic estrogen by binding to estrogen receptors on cells." Research has shown that the perceived influx of estrogen beyond normal levels can in some cases trigger reactions such as increasing breast cell division and the growth of tumors."
So yeah, I mean there is definitely reason to be mindful, but honestly, probably not reasonable to have all-consuming concern because some of these studies suggest a very weak estrogenic disrupting effect of parabens. I don't know...I guess I'd rather not deal with parabens at all if they are in question.
As much as I understand the faults within the world of Western med (that's another story for another time), it can be pretty amazing. Fortunately, after the regimen provided by my HCP, my eczema is a little more tame now. I still have my spots and occasional flare ups here and there but it is much better than it was and it is my continuous goal to maintain this control. However, I do not want to depend on strong topical steroid creams or products with ingredients lists that are twelve lines long anymore. Your skin is your largest organ and you'll want to be able to nourish it and protect it properly. With that in mind, I decided to make my own face lotion/salve with super simple ingredients and I've transitioned from using CeraVe on my body to using organic sweet almond oil. So far, they both work really well! I've tried coconut oils, olive oils, and homemade body whipped body butters, but sweet almond oil absorbs well and isn't as greasy. It is light and feels great -- plus it has vitamin E!
Again, working for the Co-op has its perks. I would say a lot of my consumer behavior is due to working here. Educating myself about the products I pick up is key and knowing where it comes from is also huge. Minding these things gets me in the habit of being alert and aware of my purchases, of my impact, and even of my surroundings. It's like consumer critical thinking. All of the ingredients are organic, fair trade, or local.
Face Salve:
1/4 c. sweet almond oil
2-3 TBS. beeswax
30-40 drops of bee propolis (truly amazing stuff!)
1 TBS raw, local honey
1 TBS or less shea butter

Directions:
Slowly heat sweet almond oil in a double broiler and stir in the beeswax pearls. Remove from heat and continue to stir until you can see it start to thicken, then add propolis, honey, and shea butter until thick. That's it!

This recipe was adapted from Stevie who based her recipe from one of her favorite beauty products, Egyptian Magic Cream. Stevie is a zero-waste advocate and lover of the earth (yay!). You can visit her blog here or follow her on Instagram.